Most of us can identify with feeling sad now and then, sometimes for days at a time. These brief episodes can be brought on by major life changes and disappointments. Symptoms may include loss of appetite, sleeplessness, and apathy toward activities we normally enjoy. These feelings usually fade after time, and although they may recur, they do not overwhelm us.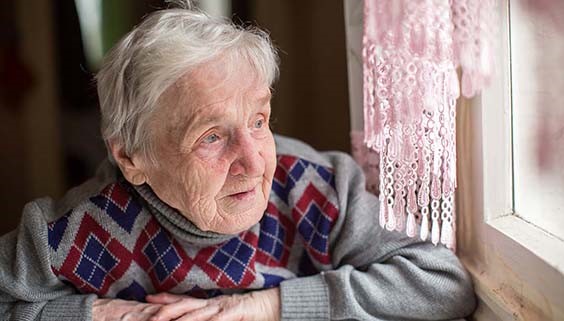 Although golden agers tend to become happier as they age, the blues can often tarnish the glow of contentment. This is natural, but when certain persistent signs appear, an older person may be exhibiting symptoms of depression or even dementia. These conditions can be confusing and need to be clarified.
Because we at South Mountain Memory Care are concerned with dementia and Alzheimer's issues, we want to concentrate on some symptoms of these maladies to encourage you to have a proper medical diagnosis made for your loved one.
Confusion can be caused by infections, drug reactions, and lack of nutrition. Although not necessarily a sign of depression or dementia, a medical evaluation is wise.

Emotional distress can bring on feelings of isolation, loneliness, grief, and confusion, and even memory lapses. Again, medical attention may pinpoint the cause.

Preoccupation with bodily complaints may indicate depression but may also indicate obsessions brought about by dementia or Alzheimer's.
A memory issue or change in behavior does not necessarily warrant the fearful cry of "Dementia!" but does indicate a need for a medical evaluation. For more information, you can read "Depression in Aging: Diagnosis & Treatment When the Golden Years Are Blue" and "Dementia-like symptoms: What else could it be?" You can also read our related article, "Delirium or Dementia? There Is a Difference That Makes a Difference."
South Mountain Memory Care focuses on high-quality, personalized care. South Mountain Memory Care is proud to offer a wide range of resident-focused daily activity programming to our residents. Each neighborhood offers activity space for group and one-on-one activities.
The brand-new building is a stand-alone memory care community, meaning that the entire building, staff, and programs, are designed to serve residents with cognitive issues. To ensure person-centered care and attention, we have accommodations for up to 28 residents. The building is divided into two neighborhoods (wings), each offering 10 private suites and 2 semi-private suites. South Mountain Memory Care is located in the Allentown suburb of Emmaus, Pennsylvania, and is easily accessible from the Lehigh Valley, New Jersey, and Philadelphia. For more information, go to southmountainmemorycare.com/.