South Mountain Memory Care understands the importance of nutritious meals and snacks for the overall well-being of our residents' health. Our supportive dining approach promotes independence, stability, and comfort. Our attentive Dining Department personalizes the dining experience to each of our residents' unique requirements. This includes collaboration with our Wellness Department to conduct ongoing assessments to ensure our residents are eating and drinking appropriately for their changing nutritional needs.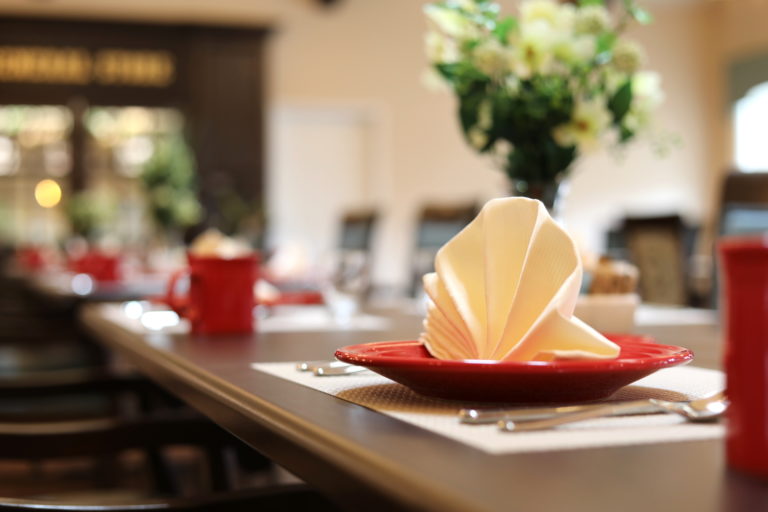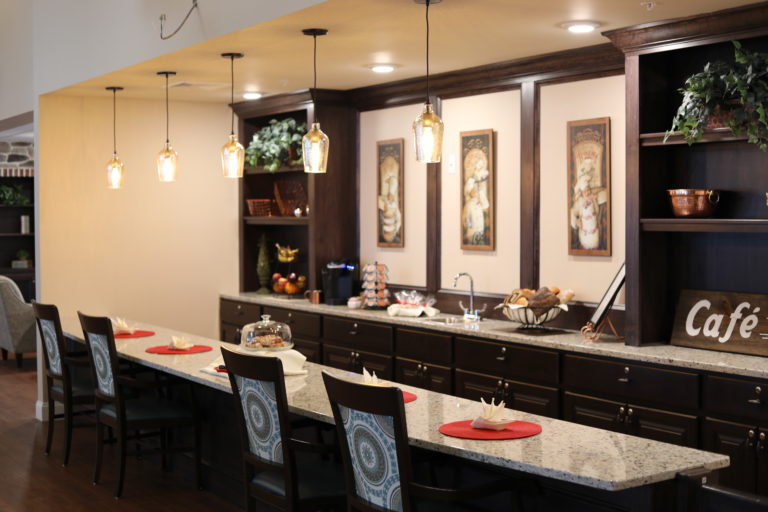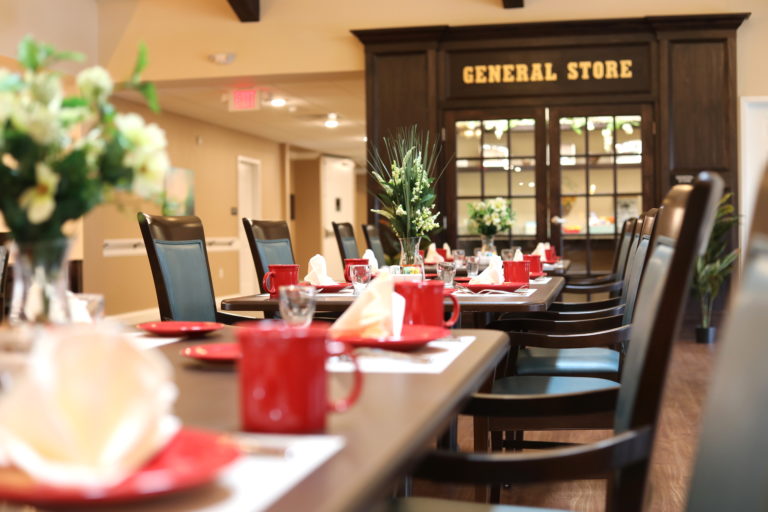 Customized for Memory Care
Regular mealtimes to promote consistency and stability.  This allows our residents to feel more in control and safe.
We offer two main menu items for every meal – this still allows for independence but keeps the process from becoming overwhelming. SMMC also provides an "Always Available" menu.
We utilize bold, red-colored dishware as a sharp contrast against our plated food items.  Studies show that depth and color perception may altar in those who are living with dementia. For those who need extra assistance, adaptive dishware is used.
Our Dining Department utilizes fresh vegetables and herbs that our residents tend to throughout the summer in our Garden Club! We also change our menus seasonally to ensure our residents get all the comforts of the season!
Our Dining and Activities Departments collaborate to provide special events for our residents throughout the year! We celebrate various holidays and host themed socials.  Be sure to check out our Facebook Page to see photos from these events!