Resources for Lehigh Valley Alzheimer's and Dementia
Alzheimer's and dementia profoundly affect families and need to be addressed delicately. Individuals living with cognitive impairment need special care in all facets of life. Similarly, the physical and emotional effects on the caregiver and other loved ones are difficult. For these reasons, South Mountain Memory Care Community has a holistic approach to resident care, staff training, amenities, programming, and incorporating the needs and thoughts of families.
Memory care celebrates the life that remains and cherishes the memories that were made.
As more is learned about dementia each day, best practices evolve in memory care. South Mountain Memory Care has a strong commitment to proven strategies and best practices in resident care.
For answers to frequently asked questions about Alzheimer's disease and dementia, click here.
---
For more information and individual diagnosis for Alzheimer's Disease and dementia in the Lehigh Valley, contact
Fleming Memory Center (Lehigh Valley Hospital Network)
17th & Chew Streets
Allentown PA, 18105
610-969-3390
St. Luke's University Health Network (Center for Positive Aging)
St. Luke's North
153 Brodhead Road
Bethlehem, PA 18017
484-526-7035
---
Alzheimer's Association Caregiver Support Groups in the Greater Lehigh Valley
The Alzheimer's Association Delaware Valley Chapter offers regularly-scheduled gatherings for caregivers, families, and friends of individuals with Alzheimer's disease or related disorders. Caregiver support groups enable people to discuss best practices and offer supportive listening. Support groups meet once per month unless otherwise listed and are facilitated by trained volunteers.
Allentown
First Thursday @ 11 a.m.,

Arden Courts, 

5151 Hamilton Boulevard, Allentown, PA 18106

Third Saturday @ 3:15 p.m., Country Meadows Building 3 Fitness Room, 440 N. Krocks Road, Allentown, PA 18106

Third Wednesday @ 6:30 p.m., Luther Crest Senior Living Community,

800 Hausman Road, Allentown, PA 18104

Third Wednesday @ 3:00 p.m., Phoebe Terrace, 1925 Turner Street, Allentown, PA 18104

First Wednesday @ 10:30 a.m., Sarah Care Adult Day Care, 7010 Snow Drift Road, Room 100,

Allentown, PA 18106

Third Thursday @ 4:30 p.m., Westminster Village, 2156 Hanover Street, Allentown, PA 18109

Second Monday @ 6:00 p.m., Woodland Terrace at the Oaks, 1263 South Cedar Crest Blvd., Allentown, PA 18103

Richlandtown, third Thursday @ 3:30 p.m., Phoebe Richland Healthcare Center, 108 S. Main Street, Richlandtown, PA 18955
Quakertown
First Thursday @ 7:00 p.m.,

Richard Friends Meeting House, Mill Road & Main ,Street Quakertown, PA 18951. Specialized Frontal Temporal
Sellersville
Last Thursday @ 4:00 p.m., Hidden Meadows on the Ridge, 340 Farmers Lane, Sellersville, PA 18960
Hellertown
First Thursday @ 6:00 p.m., Saucon Valley Manor, 1050 Main Street, Hellertown, PA
Whitehall
First Thursday @ 6:00 p.m., Whitehall Manor, 1177 6th Street, Whitehall, PA 18052 18035
Click here to download the complete Alzheimer's Association's Southeastern Pennsylvania listing of caregiver support groups.
Lehigh Valley Alzheimer's and Dementia Resources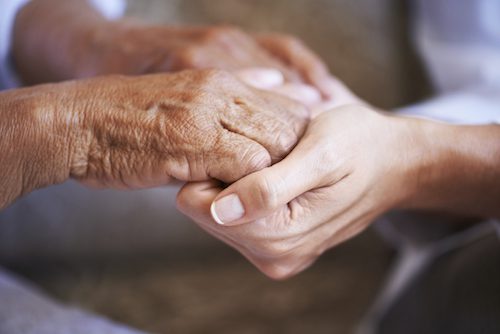 Phone: 610-965-7662
Fax: 610-965-7664
Address: 201 S. 7th St. Emmaus, PA 18049
Visiting South Mountain Memory Care Is Easy