The roots of South Mountain Memory Care run deep in the Lehigh Valley.  Founders Billy Wall, Joe Cimerola, and Joe Bubba have come together to create the first privately-owned, standalone "Small-House" designed memory care community in the Lehigh Valley.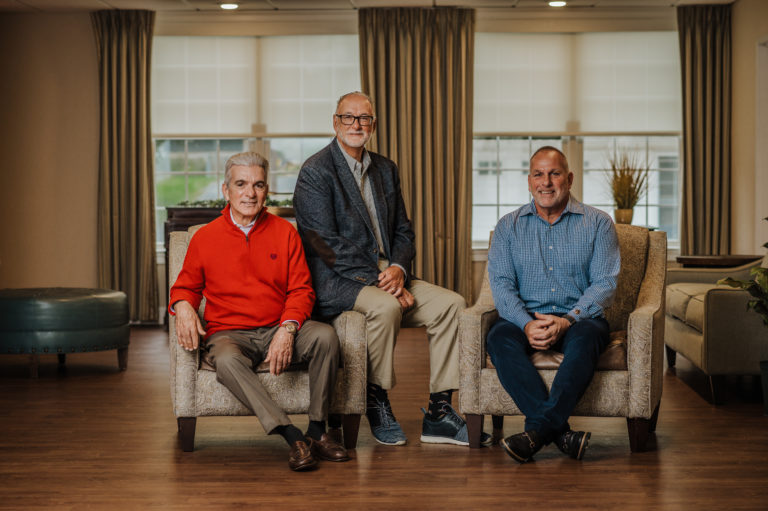 Billy Wall is the current owner of AP Houser and Valley Builders, two esteemed companies with history dating back to 1912. Bill grew up in the family business working alongside his grandfather, Sam Landis, Sr., until illness sidelined the patriarch. Bill took the reins and continued to build on the success of the organization as a legacy to his grandfather. It is these community ties and dedication to his grandfather's memory that have led Bill to build a community where loved ones could have peace of mind, knowing their elders will receive proper care.
LifeCare Holdings, LLC, was founded in 2001 by Joseph Cimerola, President and CEO. Joe brings over 35 years of extensive CEO experience in the non-profit health care sector and demonstrated leadership experience and success in the private for-profit health care sector and senior living market.
Joseph Bubba is one of Fitzpatrick Lentz and Bubba's Law founding members. His concentration is focused on physician-hospital relationships and physician practices, and he represents several health care facilities and staff matters. Joe also has a background in corporate and business practice regarding land transactions, mergers, and acquisitions.
Meet The Team at South Mountain Memory Care
South Mountain Memory Care is staffed with experienced and compassionate professionals. We encourage families of residents, prospective residents, caregivers, and others, to reach out directly to our team. Click the contact's name to email them directly.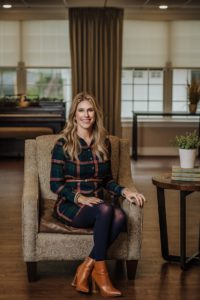 Megan DePalma, PCHA, Certified Dementia Practitioner
Executive Director – Email
Megan has a background in human resources and business operations. A native of Emmaus, Megan is thrilled to be a part of bringing personalized, compassionate care to the community where she grew up. Megan has been with SMMC since the community opened. Over the last 5 years, Megan and the team have worked diligently to improve the lives of SMMC residents.
Megan resides in Macungie with her husband Dan and 4 year old son Cayden and enjoys vacationing in Avalon, NJ during the summer.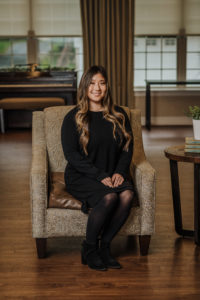 Amelia Cimerola, MBA, PCHA, Certified Dementia Practitioner
Managing Consultant – Email

Amelia has been surrounded by the senior living industry for over 15 years. She has worked and consulted in numerous personal care homes throughout Northeastern Pennsylvania assisting in business administration, financial oversight, human resources, care management, and marketing.  In her free time, Amelia enjoys spending time with her husband and dogs, fitness, and watching the Green Bay Packers with her dad.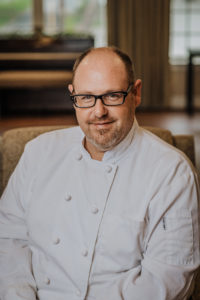 Director of Food Services – Email

David comes to us with a vast culinary background. He graduated from the Culinary Institute of America with 2 degrees—one in culinary and the other in baking and pastry. He understands the importance of nutritional needs, variety, and seasonal availability, using the freshest ingredients possible. Happy eating!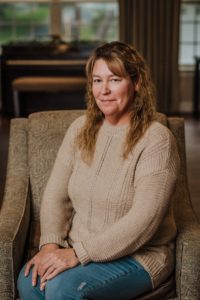 Director of Wellness – Email

Jody has been a nurse for over 15 years. She started out as a Med-Surg nurse, then transitioned into the senior living industry over 7 years ago. Jody enjoys senior living because it allows her to spend time with residents and hear all the stories residents share about their lives and past experiences. When Jody is not at SMMC, she enjoys being outdoors and traveling with her husband, reading, and spending time with her 2 children and 2 grandchildren.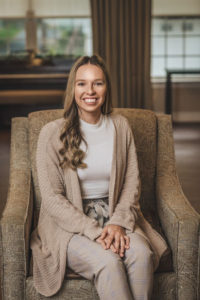 Community Enrichment Director – Email

Alyx was born and raised in the Allentown area and is a graduate of Temple University with a degree in Recreational Therapy. Alyx's background allows her to help residents rebuild skills, improve mood, boost their quality of life, and strengthen social connections. Alyx is looking forward to bringing the knowledge and passion that she gained over the years to ensure each resident lives a more fulfilling life. When Alyx isn't working at SMMC, she enjoys hiking, trying new restaurants in Philly with friends, watching Philly sports teams, and hanging with her family.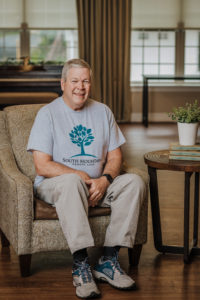 Maintenance Director – Email
A retired fire fighter, Mike oversees SMMC's facilities management and fire prevention services. His attention to detail and skillset prove Mike to be a valuable asset to the team. Mike is available to assist with resident room needs such as hanging pictures and rearranging furniture. South Mountain is grateful to Mike for making sure that all of our inspections are completed and services are running efficiently. When Mike is not at SMMC, he enjoys spending time with his wife and family and is an avid car enthusiast. 
"When I graduated from college, my main goal was to find a community to begin my career that truly valued and cared for the residents, understands the importance of activities, works as a team, and appreciates their employees. After interviewing at multiple communities, it was very clear that South Mountain focused on all of those. They always go above and beyond for our residents and it is very clear that they make a positive impact on them day in and day out."