(BPT) – Before Wanda Green Scott became a caregiver for her mother nine years ago, she was the one needing care. Wanda has lived with lupus for almost half of her life, and as an only child whose parents divorced when she was a toddler, "it has always been just me and Mama," she says.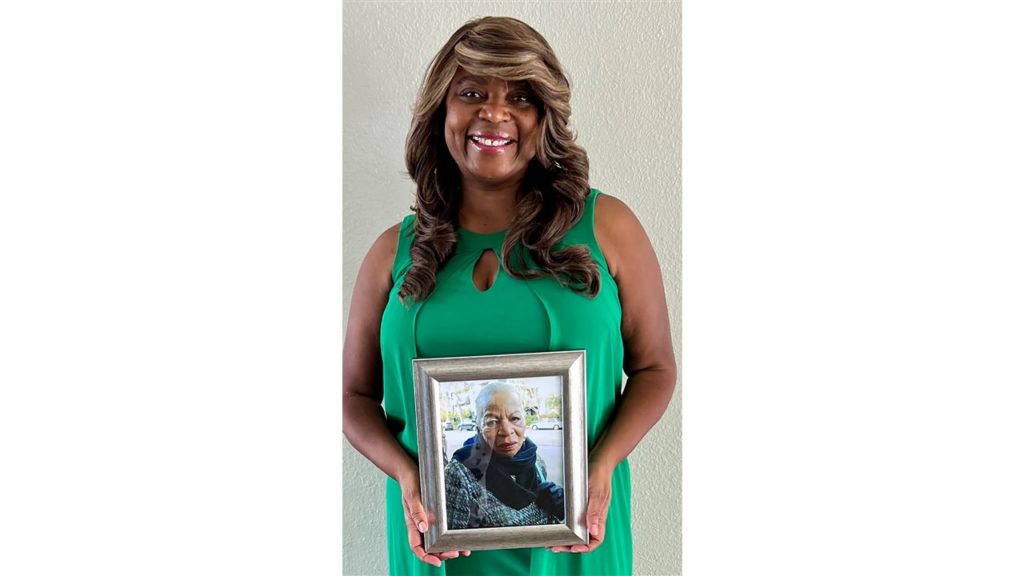 But the tables have turned. Wanda's mother, who has dementia and is recovering from lung cancer and a series of strokes, now needs around-the-clock care.
Wanda is committed to providing that care, but it isn't always easy. "I am the physical extension of my mom right now, which is hard for her and hard for me, as I also have health challenges," she says. There's also the mental health toll of being a caregiver. "It's very hard to see your loved one suffering and you feel compelled to be there all the time for them. There's a feeling of ever-present guilt."
Wanda is not alone in her caregiving journey. About one in five Americans are unpaid caregivers and struggle with many of the same challenges. According to the Global Carer Well-Being Index, a survey of more than 9,000 global caregivers released by EMD Serono in 2021, 89% of caregivers said they put the needs of those they are caring for over their own; 55% said they are not getting enough sleep; and 45% said they are exercising less than they were before the pandemic.
The Carer Well-Being Index underscored the mental health challenges many caregivers face. Caregivers struggled with their mental health long before COVID-19, but the pandemic just exacerbated those issues. Now, caregivers need support more than ever.
"Self-care for caregivers is not a 'nice-to-have,' it is an essential," said Hazel Moran, vice president of Global Patient Insights and Advocacy of EMD Serono. "We can help caregivers prioritize their mental health by making support more readily available and encouraging them to practice a routine of self-care early on in their caregiving journey."
Research shows that when the mental health of the caregiver is compromised, the outcomes of those for whom they are caring are affected. It can be hard to know how to support caregivers, but here's a good way to get started.
In speaking with caregivers like Wanda, who voiced their challenges, here are five caregiver-approved tips for how to practice self-care:
1) Disconnect in ways that feel right for you
Find what recharges you and brings you joy outside of caregiving and take time to do it. As an unpaid caregiver, you don't get to clock out or take vacation days. And when you naturally put the needs of your loved one above your own, taking a break can feel selfish. It's not.
Disconnecting is necessary to keep you healthy and at your best. It can be as simple as check-ins with yourself to make sure you're eating and sleeping regularly. It can also be as big as asking someone to step in while you take a break or go on a vacation.
2) Acknowledge your limitations and listen to your own needs
Recognizing your own limitations is the first step toward avoiding burnout, because taking care of someone 24/7 and not taking care of yourself isn't sustainable. Note the emotions you are holding back and accept that you're not a machine and that you too deserve some care.
3) Communicate more with those around you
Many caregivers often feel that it's difficult for others to understand what they're going through, as many healthcare professionals, friends, and family members don't know what it's really like. Talking things through with these people not only gives people a better picture of what's going on, it can also help carve a path toward real solutions.
4) Seek mental health support
Sometimes it's hard to manage the feelings of guilt, helplessness, and sadness that come with caring for a loved one. If you find yourself struggling with these emotions, consider reaching out to a mental health expert. You can also visit EmbracingCarers.com, where you can find organizations to connect with and learn more about finding mental health support.
5) Find your caregiving community
You're not in this alone. Many caregivers are also struggling with their mental and physical health. Wherever you are in your caregiving journey, there are resources at EmbracingCarers.com to help you find someone out there going through the same thing and organizations that will support you.
South Mountain Memory Care focuses on high-quality, personalized care, and the safest possible environment for your loved one. South Mountain Memory Care is proud to offer a wide range of resident-focused daily activity programming to our residents. Each neighborhood offers activity space for group and one-on-one activities.
The brand-new building is a stand-alone memory care community, meaning that the entire building, staff, and programs, are designed to serve residents with cognitive issues. To ensure person-centered care and attention, we have accommodations for up to 28 residents. The building is divided into two neighborhoods (wings), each offering 10 private suites and 2 semi-private suites. South Mountain Memory Care is located in the Allentown suburb of Emmaus, Pennsylvania, and is easily accessible from the Lehigh Valley, New Jersey, and Philadelphia. For more information, go to southmountainmemorycare.com.