If you are a caregiver for a dementia patient or other elderly person, your best defense against mental and physical health disorders is taking care of yourself.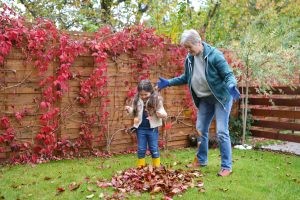 Exercise and physical activity aren't just good for your mind and body; they can help you stay active and mobile as you age! Regularly including these 4 types of exercise and physical activity will give you a wide range of real-life benefits.
Endurance activities help you:
keep up with your grandchildren during a trip to the park.
dance to your favorite songs at the next family wedding.
rake the yard and bag up the leaves.
Strength training will make it easier to:
lift your carry-on bag into the overhead bin of the airplane.
carry groceries in from the car.
pick up bags of mulch.
Balance exercises help you:
turn around quickly when you're on a walk and hear a bicycle bell behind you.
walk along a cobblestone path without losing your balance.
stand on tiptoe to reach something on a top shelf.
Flexibility exercises make it easier to:
bend down to tie your shoes.
look over your shoulder as you're backing out of the driveway.
stretch to clean hard-to-reach areas of the house.
South Mountain Memory Care focuses on high-quality, personalized care. The brand-new building is a stand-alone memory care community, meaning that the entire building, staff, and programs are designed to cater to residents with cognitive issues. To ensure person-centered care and attention, we have accommodations for up to 28 residents. The building is divided into two neighborhoods (wings), each offering 10 private suites and 2 semi-private suites.
South Mountain Memory Care is located in the Allentown suburb of Emmaus, Pennsylvania, and it is easily accessible from the Lehigh Valley, New Jersey, and Philadelphia. For more information, go to http://www.southmountainmemorycare.com/