As temperatures drop in the Lehigh Valley, thermostats go up and the possibility of a home fire increases. As "home heating season" arrives, the American Red Cross reports that they respond to 30% more home fires during this season than at other times. They consider home fires the nation's most frequent disaster.
November through March is a critical time because people spend more time indoors and depend more on cooking and heating equipment. The Red Cross, along with South Mountain Memory Care of Emmaus, encourages everyone to take these steps to help protect their loved ones and their home.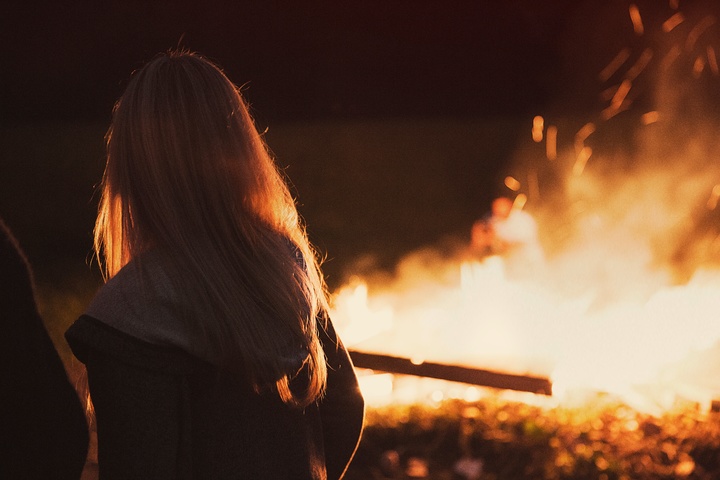 Not surprisingly, heating equipment is one of the leading causes of home fires. Heaters, whether baseboard or portable, should be no closer than three feet to walls, curtains, furniture, and anything else. Flammable materials don't need to be in direct contact with flames in order to catch fire. Close proximity to a heat source over time can ignite many materials.
Be careful around space heaters, and do not leave them unattended. Space heaters can easily be tipped over or run into by pets and children. Although they may have automatic shutoffs, they will still retain their heat. Keep them on level, solid, stable, low surfaces, away from bedding, drapes, etc., and turn them off when out of the room or asleep.
Working smoke alarms can cut the risk of perishing in a home fire by half. The early warning that a smoke alarm provides can get you out of the house in just a couple minutes — the time experts believe is the window of escape during a home fire. Discuss fire safety with your family and have — and practice — an escape plan. Provide two ways out of every room and agree on a safe place to meet outside the home, away from the fire.
Install a smoke alarm on each level of the house, especially near sleeping areas. Test them monthly and replace the batteries according to the manufacturer's requirements. There are even models for people with hearing problems.
The Red Cross is ready to help with your questions and concerns. One helpful site is redcross.org/get-help/how-to-prepare-for-emergencies/types-of-emergencies/fire/prevent-home-fire.html.
South Mountain Memory Care focuses on high-quality, personalized care, and the safest possible environment for your loved one. South Mountain Memory Care is proud to offer our residents a wide range of resident-focused daily activity programming. Each neighborhood offers activity space for group and one-on-one activities.
The brand-new building is a stand-alone memory care community, meaning that the entire building, staff, and programs, are designed to serve residents with cognitive issues. To ensure person-centered care and attention, we have accommodations for up to 28 residents. The building is divided into two neighborhoods (wings), each offering 10 private suites and 2 semi-private suites. South Mountain Memory Care is located in the Allentown suburb of Emmaus, Pennsylvania, and is easily accessible from the Lehigh Valley, New Jersey, and Philadelphia. For more information, go to southmountainmemorycare.com.