As they reach the end of life, people suffering from dementia can present special challenges for caregivers. People can live with diseases such as Alzheimer's or Parkinson's for years, so it can be hard to think of these as terminal diseases. But they can lead to death.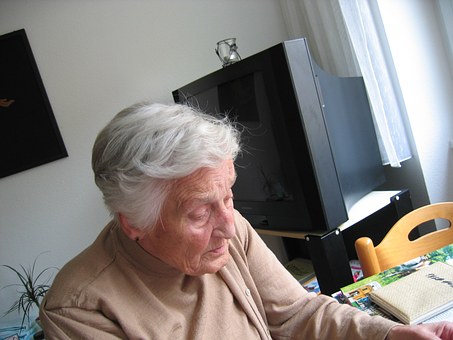 Making difficult end-of-life decisions for a person with dementia
Dementia causes the gradual loss of thinking, remembering, and reasoning abilities, making it difficult for those who want to provide supportive care at the end of life to know what is needed. Because people with advanced dementia can no longer communicate clearly, they cannot share their concerns. Is Uncle Bert refusing food because he's not hungry or because he's confused? Why does Grandma Sakura seem agitated? Is she in pain and needs medication to relieve it, but can't tell you?
As these conditions progress, caregivers may find it hard to provide emotional or spiritual comfort. How can you let Grandpa know how much his life has meant to you? How do you make peace with your mother if she no longer knows who you are? Someone who has severe memory loss might not take spiritual comfort from sharing family memories or understand when others express what an important part of their life this person has been. Palliative care or hospice can be helpful in many ways to families of people with dementia.
Sensory connections—targeting someone's senses, like hearing, touch, or sight—can bring comfort. Being touched or massaged can be soothing. Listening to music, white noise, or sounds from nature seem to relax some people and lessen their agitation.
When a dementia like Alzheimer's disease is first diagnosed, if everyone understands that there is no cure, then plans for the end of life can be made before thinking and speaking abilities fail and the person with Alzheimer's can no longer legally complete documents like advance directives.
Learn more about legal and financial planning for people with Alzheimer's disease.
End-of-life care decisions are more complicated for caregivers if the dying person has not expressed the kind of care he or she would prefer. Someone newly diagnosed with Alzheimer's disease might not be able to imagine the later stages of the disease.
Quality of life is an important issue when making healthcare decisions for people with dementia. For example, medicines are available that may delay or keep symptoms from becoming worse for a little while. Medicines also may help control some behavioral symptoms in people with mild-to-moderate Alzheimer's disease.
However, some caregivers might not want drugs prescribed for people in the later stages of Alzheimer's. They may believe that the person's quality of life is already so poor that the medicine is unlikely to make a difference. If the drug has serious side effects, they may be even more likely to decide against it.
When making care decisions for someone else near the end of life, consider the goals of care and weigh the benefits, risks, and side effects of the treatment. You may have to make a treatment decision based on the person's comfort at one end of the spectrum and extending life or maintaining abilities for a little longer at the other.
With dementia, a person's body may continue to be physically healthy while his or her thinking and memory are deteriorating. This means that caregivers and family members may be faced with very difficult decisions about how treatments that maintain physical health, such as installing a pacemaker, fit within the care goals.
South Mountain Memory Care focuses on high-quality, personalized care, and the safest possible environment for your loved one. South Mountain Memory Care is proud to offer our residents a wide range of resident-focused daily activity programming. Each neighborhood offers activity space for group and one-on-one activities.
The brand-new building is a stand-alone memory care community, meaning that the entire building, staff, and programs, are designed to serve residents with cognitive issues. To ensure person-centered care and attention, we have accommodations for up to 28 residents. The building is divided into two neighborhoods (wings), each offering 10 private suites and 2 semi-private suites. South Mountain Memory Care is located in the Allentown suburb of Emmaus, Pennsylvania, and is easily accessible from the Lehigh Valley, New Jersey, and Philadelphia. For more information, go to southmountainmemorycare.com.